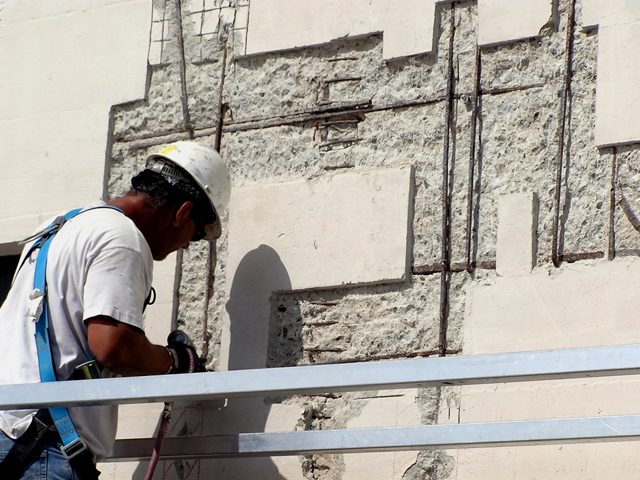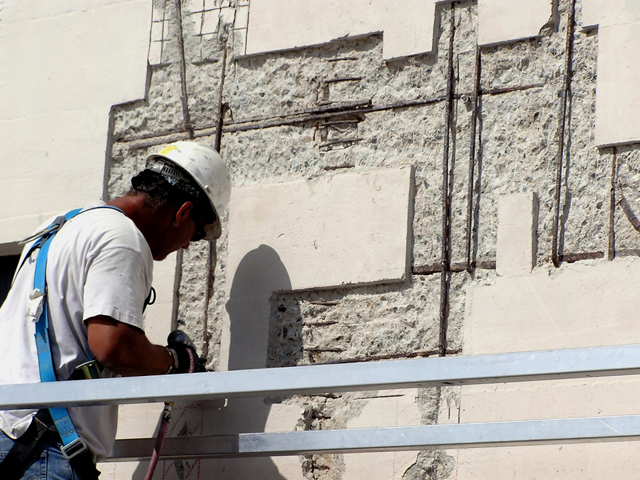 Though the turn of the century and the buildings of the beginning of the century are renewed, there are still a number of buildings whose façade is a huge source of danger. Rough plastering, scrapping statues and ornaments endanger the lives of passers-by, as well as the safety of motor vehicles day by day.
In such cases, the dredging of the facade means the solution that can resolve the problem as soon as possible.
The facade demounting using the alpine technology can guarantee always quick execution without scaling and cost increase without scaffolding.
Why do you choose us to dump the facade?
Based on our three decades of professional experience in the field of construction, our company provides the facade with rapid and precise demolition.
The applied alpine technology allows us to avoid the demolition of the façade by avoiding expensive and time-consuming scaffolding.
Professzionális szaktudással rendelkező munkatársaink a homlokzat veszélytelenítése során nem csak a veszélyforrásokat szüntetik meg, hanem a jövőbeli állagmegóvásra és az esetleges rekonstrukciókra gondolva a szaktanácsadás is ellátják.
Our staff at the façade for desection:
the area is blocked by pedestrian traffic
the cars parked there are covered
the building is provided with a safety net
where necessary, the building is scaffolded
What kind of buildings do we endanger the facade?
family houses
apartment buildings
buildings declared as a monument
historic buildings
industrial facilities
other service buildings
Attention! Do not delay the damping of the facade! For the integrity of others besides their own integrity is the responsibility of the owner!