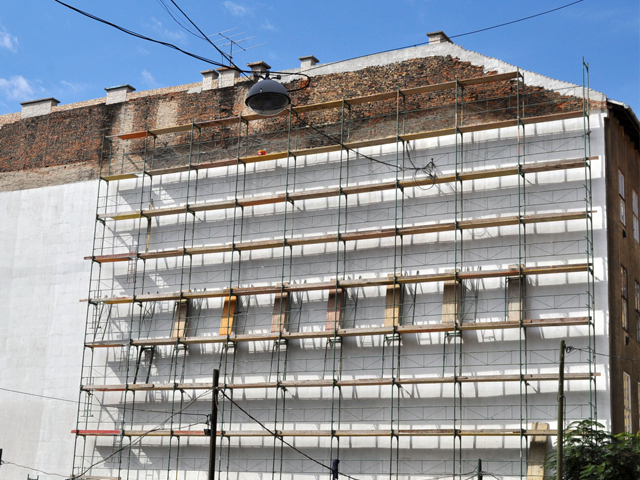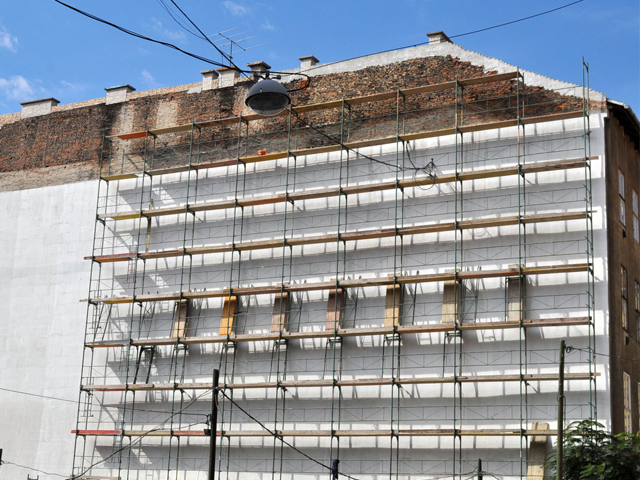 Unfortunately, many viewers like the facade renovation, a staircase painting, a decorative fence, or a new window are taken into consideration.
Warning is only diverted if it is seriously injured or is in the foreground, for example, a firewall that has become apparent due to the disconnection of an adjacent house.
The latter is the luckiest situation, as in this case it is enough to carry out a decorative firewall renovation and you will be more comfortable looking at the side of the house and the empty plot.
However, the first case requires more serious solutions, as it is the building block, which, if damaged, can have unforeseeable consequences. However, the renovation of the firewall requires in most cases a special design solution, such as alpine technology, which can be easily restored not only to high places but also to narrow spaces.
As a specialist in alpine technology, our company has been present in the firewall renovation for 30 years. Thanks to professional know-how and modern technology, our firewall renovation is fast and accurate.
What kind of buildings do we refurbish a firewall?
family houses
apartment buildings
industrial facilities
service buildings
Whether it is a decorative firewall renovation or renovation of a damaged firewall, our business is always fast and accurate.
We undertake the development of renovation plans, firewall painting, structural improvement, thermal insulation, and complete firewall renovation works.